First of all we would like to thank you for visiting our website.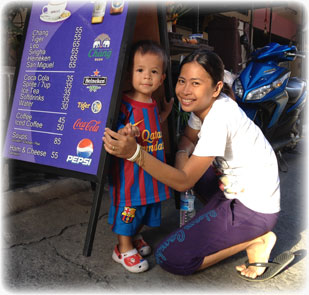 On this web site we will provide information about our apartments and our services. Also it is possible to check
our availability online and to book apartments with the online form or preferably by email. We will answer your emails as fast as possible normally even within hours.
If you are looking for a nice, clean and affordable place for your stay in Pattaya, Thailand then you have come to the right place.
We are located near walking street where al the nightlife is. The beach is just 70 meters from our apartments and the famous Walking street is just around the corner. Our terras is open 24 hours a day so you can always relax when coming home from a day at the beach or a day of shopping. We also have a variety of automatic motorbikes for rent at low rates.
If you have any questions after you have seen our website we will be happy to answer your questions. You can click on contact on the top menu and fill our the form.
Thank you for visiting our web site,
The staff